Institutional Executive Officer Searches Progress at MSU and MVSU
The Search Advisory Committee for the next president of Mississippi State University (MSU) met yesterday to review and discuss all candidate resumes for the position. As a result of the meeting, the Committee forwarded its candidate selections, unranked, to the MSU Board Search Committee for possible interviews. The Search Advisory Committee also elected its representatives to join the Board of Trustees of State Institutions of Higher Learning (IHL) throughout the entire candidate interview process. In addition to Dr. Bill Kibler, Vice President for Student Affairs and Chairman of the Search Advisory Committee, seven other members of the Search Advisory Committee have been selected, including: Dr. Susan Bridges, Professor of Computer Science and Engineering; Mr. Braxton Coombs, Student Body President; Dr. Linda Cornelius, Professor and Interim Head of Instructional Systems and Workforce Development; Mr. David Jones, Past President of the MSU Alumni Association; Dr. Melissa Moore, Associate Professor of Marketing; Ms. Joy Odom, MSU Staff Council President; and Dr. Lynn Richardson, Dean of the College of Business and Industry. A similar meeting of the members of the Mississippi Valley State University (MVSU) Search Advisory Committee, chaired by Vice President of Research, Planning, Community, and Economic Development Dr. Moses Newsome, will be held on Tuesday, September 9, 2008, beginning at 10:00 a.m. in room 105 of the Business Education Building on the MVSU campus, Highway 82 West, 206 Medgar Evers Street, Itta Bena, MS, 38941. For more information on the searches for president at Mississippi State University and Mississippi Valley State University, visit www.mississippi.edu.

Mississippi Awarded Nearly $2 Million to Expand College Access
Mississippi received notification from the U.S. Department of Education that the state will receive $932,499 each year for two years through the College Access Challenge Grant Program. The formula grant was authorized by the Higher Education Cost Reduction Act of 2007 to help states expand access to college, particularly among students with extreme financial need. In Mississippi, the grant will be used primarily to increase awareness and knowledge of financial aid options and college entrance requirements among all students - and specifically middle school students, their parents, and counselors. The grant is also geared to improve student financial literacy. A portion of the grant will fund grassroots community-based college outreach efforts in 13 Delta and southwest Mississippi counties where financial need is great. The grant will also support a series of counselor training workshops, development of a college advisement course for counselors, and how-to-go-to-college toolkits. For more information about the grant, please contact IHL Communications and Marketing Associate Jennifer Rogers.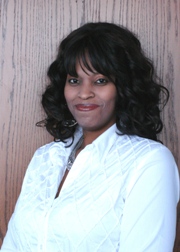 Nira Coleman-Johnson

GEAR UP Mississippi Welcomes New Program Director
IHL is pleased to welcome Nira Coleman-Johnson as the new GEAR UP Mississippi Program Director. Coleman-Johnson comes to GEAR UP from the Mississippi Department of Education, where she served for five years as the division director and regional service officer in the Office of Reading, Early Childhood, and Language Arts. She brings with her to the position experience as an adjunct professor at Hinds Community College, a trainer and grant manager for the Mississippi Department of Human Services, and a teacher in the Hinds County School District. Coleman-Johnson will oversee all activities related to the administration and implementation of GEAR UP Mississippi. GEAR UP, Gaining Early Awareness and Readiness for Undergraduate Programs, is funded by a six-year $18 million grant from the U.S. Department of Education and operates under the auspices of the IHL Office of Academic and Student Affairs. GEAR UP works with a single cohort of nearly 8,000 students in 20 school districts across the state as they move from seventh to twelfth grade. Students participating in GEAR UP programs have access to tutors, mentors, and advisors; participate in after school activities; attend summer enrichment programs at colleges and universities; visit college and university campuses; and enjoy increased parental involvement. GEAR UP also offers professional development for teachers and administrators. Contact GEAR UP Mississippi Program Director Nira Coleman-Johnson.

Items included in the "University News" section of the System Review are submitted each week by the universities. The news items are listed in rotating alphabetical order by university.
UNIVERSITY OF SOUTHERN MISSISSIPPI NEWS


Southern Miss Students to Provide Nutrition Education Through Agencies
Recipients of food products from Mississippi Food Network agencies across South Mississippi will also receive vital nutrition information from University of Southern Mississippi students. This recently formed partnership between the network and the Department of Nutrition and Food Systems in the Southern Miss College of Health will place students at local agencies for one week during their post-graduate internship year. "The agencies would like to provide food nutrition education, but do not always have the resources to do so. This is where our students come in," said Dr. Elaine Molaison, Southern Miss associate professor and dietetic internship director. "Our interns will also gain experience from a setting they have not worked in before. We want them to become civic-minded nutrition educators." The Mississippi Food Network distributes donated and purchased food and grocery products through a network of member churches and nonprofit organizations such as Christian Services in Hattiesburg, Operation Shoestring in Jackson, and Twelve Baskets on the Mississippi Gulf Coast. Molaison said the intern program meets the need to provide nutrition information along with the donated food. Students will assist in food receiving and distribution, learn about food procurement and costs associated, analyze service populations and create educational sessions on consumer health and methods to enhance food resources, and develop a wellness program. Learn more.

Spectator Security Plays Vital Role on Game Day at Southern Miss

Bounds, Alums Honored by Southern Miss

Southern Miss School of Nursing to Offer Concurrent Enrollment Program

Decree Urges Southern Miss Fans to Wear Gold on Fridays
UNIVERSITY OF SOUTHERN MISSISSIPPI GULF COAST CAMPUS NEWS


University of Southern Mississippi Gulf Coast Campus Online
www.usm.edu/gulfcoast
ALCORN STATE UNIVERSITY NEWS


Alcorn State University Student Received Gilman Study Abroad Scholarship
Jovonte Santos, a junior English major from Southaven, has been awarded the Benjamin A. Gilman International Scholarship. Jovonte will receive a total of $8000 to support his studies in Oman during the Fall 2008 semester. While abroad, he will follow a rigorous program involving the theme of political culture and development. Additionally, Jovonte will study a critical need language: Arabic. The Benjamin A. Gilman International scholarship program seeks to enhance global awareness, international exposure, and experience, and therefore makes available grants to U.S citizens at the undergraduate level. Students who receive federal Pell grant funding at two-year or four-year colleges and universities are eligible to apply. Selection for the Gilman scholarship is highly competitive and based on merit and an expressed desire to embrace diversity. The selection team considers the applicant's essay, country of destination, and desired length and field of study, among other criteria. Sponsored by the U.S. Department of State Bureau of Educational and Cultural Affairs, this program is administered by the Institute of International Education through its Southern Regional Center in Houston, TX. Applications are facilitated by the Alcorn Office of Global Programs.
DELTA STATE UNIVERSITY NEWS


Partnerships in Delta State College of Education 'Grow Green'
Delta State University recently embarked on a new yearly theme, "Year of Partnerships," and the College of Education has a partnership experience to share. The Division of Family and Consumer Sciences (F&CS), chaired by Dr. Jan Haynes, has shown how creative partnerships can benefit the university and the community. Joint planning between faculty in the Delta State Nutrition/Dietetics and Child Development Programs within F&CS has resulted in an extended learning opportunity for children in the Child Development Center, practical experiences for nutrition and dietetics students, and increased communication with the community and alumni. Delta State Assistant Professor of F&CS Dr. Katherine Davis and Director of the Child Development Center Leigh-Anne Gant wanted to develop a children's garden in order to help children understand where food really comes from, and encourage them to try new vegetables. The children were actively involved in the development of the garden, planting the seeds, watering, and weeding on a weekly basis. Art and science lessons in the classroom were also used to strengthen the children's gardening experience. Learn more.

Professor John Jung to Visit Delta State

Statesmen Football Ranked in Preseason Top-25
JACKSON STATE UNIVERSITY NEWS


Jackson State Student's Perseverance Pays Off
The saying goes, "If at first you don't succeed, try, try again." For one young Jackson State University (JSU) student, this phrase has become a mantra. Demyia Pridgen, a 20-year old junior international relations major from Arlington, TX, spent a large portion of her freshman and sophomore years at JSU applying for scholarships and funding programs, hoping to get the financial support she needed to satisfy her dream of studying abroad. "When I was a freshman, I applied for about five different opportunities and wasn't accepted for any of them," Pridgen said. "I even applied for scholarships when I was in the eighth grade and wasn't selected." Finally, in May 2008, Pridgen, who touts a 3.96 grade-point-average, was accepted into the prestigious Institute for International Public Policy Fellowship Program. The program provides students from underrepresented minority groups education and training experiences critical to entry and advancement into careers in international affairs. It is funded by the U.S. Department of Education and administered through the United Negro College Fund Special Programs Corporation. Yolanda Davis, study abroad coordinator, who helped Pridgen gain acceptance into the program, admires Pridgen's persistence. "Some of Demyia's best traits are that she is patient, intelligent, hard working, beautiful, and a go-getter," Davis said. Learn more.
MISSISSIPPI STATE UNIVERSITY NEWS


MSU 'Day One' Leadership Program Expands with New Year
A Mississippi State freshman leadership program is beginning its second year with a nearly 50 percent increase in enrollment. Day One has grown from 220 students in its inaugural year to 300 this fall. Part of the Appalachian Leadership Honors Program (ALHP), it is led by a team of the university's John Grisham Master Teachers headed by director Allison Pearson, a management professor. ALHP director Cade Smith said the first-year success led to a ramping up of the application and selection processes. The result: "We have an outstanding class of 300 chosen from more than 500 applicants." Currently representing more than 40 academic majors, students will spend the semester learning leadership theories through both class time and a community project. Housed together in Cresswell Residence Hall, they work in pods of 25, with members of each pod enrolled together in at least one core class. Pods are sub-divided into four "Action Teams," with specially trained mentors serving as resource advocates and coordinators for service projects that extend classroom learning. Learn more.

Lakiesha Williams of MSU Gets National Spotlight

MSU Seeks Additions to Faculty Author Collections

MSU 'Game Day' Web Site Reopens for Football Fans

MSU Computer Science Student Uncovers Major Software Flaw
MISSISSIPPI STATE UNIVERSITY DIVISION OF AGRICULTURE, FORESTRY AND VETERINARY MEDICINE NEWS


MSU Service DAWGS Glean Food and Wisdom
Mississippi State University (MSU) took full responsibility for recently letting 35 "dawgs" out on the watermelon farm of two Webster County brothers. Steve and Myron May opened their Farm Fresh post-harvest melon acreage to MSU's Service DAWGS, the university's first-ever community service program for incoming freshmen. The DAWGS pulled melons on behalf of the Society of St. Andrew, a national charity that seeks volunteers to pick up, or glean, produce left after harvest for distribution to food pantries and soup kitchens. "When peak harvest time is over, farmers can't afford to pay labor to go back into the field for leftover produce," Myron May said. "We were thrilled when the Service DAWGS called us." About 139 freshmen signed up for the Donating A Wonderful Gift of Service program. Faculty and staff also were eligible to volunteer, and 50 of them did. Each Service DAWG was assigned to a team that assisted a sponsoring agency with a community project. Assistant Extension professor Chiquita Briley of the Department of Food Science, Nutrition and Health Promotion saw the program as a good opportunity for her department to combine forces with the Day One leadership program as part of its participation in the national War on Hunger initiative. "I was encouraged by the participation and enthusiasm of the students, faculty and staff," said April Heiselt, MSU assistant professor of counseling and educational psychology and service learning coordinator. Learn more.

Mississippi's 21st Century Farmers Safely Feed the Nation with MSU's Help

MSU Researchers "Squeeze" More Energy Out of Corn and Trees

Mississippi Women in Agriculture Benefit from MSU Extension

Large, 4-Legged Patients Challenge MSU's Veterinary Technicians
MISSISSIPPI UNIVERSITY FOR WOMEN NEWS


MUW Ranked a Top Southern Public Master's University
For the fifth year in a row, Mississippi University for Women (MUW) has been ranked a top Southern public master's university by U.S. News & World Report. MUW was ranked 12th among Southern public master's universities in the 2009 edition as well as No. 33 in the Best Universities Master's by region category. Other top Southern public master's universities were James Madison University and The Citadel, and MUW was the only college from Mississippi in this category. "We are pleased to learn of the continuation of this honor since it stresses the quality education we are providing for our students," said MUW President Claudia A. Limbert. "We strive to care as much about our students' education as they do." Indicators used to capture academic quality include: assessment by administrators at peer institutions, retention of students, faculty resources, student selectivity, financial resources, alumni giving, and (for national universities and liberal arts colleges) graduation rate performance, which is the difference between the proportion of students expected to graduate and the proportion who actually do. Highlights of the college rankings will be published in the Sept. 1 issue of U.S. News & World Report. The 2009 America's Best Colleges guidebook will be available Tuesday. Learn more.

MUW Naming Committee Members Selected

MUW's Women Center Hosts Entrepreneurship Week

MUW Senior Elizabeth Kalich Receives Culinary Scholarship
MISSISSIPPI VALLEY STATE UNIVERSITY NEWS


MVSU Among Universities Added to Teacher Licensure Scholarship Program
Mississippi Valley State University (MVSU) is one of six historically black colleges and universities added to the Tom Joyner Foundation-National Education Association Teacher Licensure Scholarship Program. Joyner, the nationally syndicated radio personality and philanthropist, announced a new $1.1 million grant with the National Education Association (NEA) to increase the number of fully certified teachers in minority and hard-to-staff schools across the country. Scholarship winners must commit to teach for a minimum of three years in certain identified communities and must be currently employed as a teacher in a K-12 public school or currently enrolled in an accredited school of education to be eligible for participation in the program. Teachers can access scholarship applications for the participating schools from the Foundation website. A reception is planned for Thursday, Sept. 6 on the MVSU campus. For more information, contact Sonya Walton, program coordinator, at (662) 254-3137, or e-mail srwalton@mvsu.edu. "We're excited to be working with the NEA again," said Joyner, whose nationally syndicated four-hour, drive-time radio show is the nation's leading morning entertainment show. "Through this scholarship program, we are helping teachers gain the skills they need to prepare our students to fulfill their dreams and to better prepare students to go to college. We're making a difference in these teachers' lives and the lives of the children they teach." Learn more.

MVSU Car Show Is Saturday
UNIVERSITY OF MISSISSIPPI NEWS


Forbes Ranks UM in Top 25 of Public Universities
When economist Richard Vedder was compiling rankings of American colleges and universities for Forbes.com, the performance of the University of Mississippi surprised him. Working with the Center for College Affordability and Productivity (CCAP), Vedder authored the Forbes.com inaugural ranking of America's Best Colleges. The report includes 569 undergraduate institutions, and UM ranked 23rd among public universities. "California has been the gold standard for higher education in the U.S., and Ole Miss was ranked higher than all but two of the California public universities," said Vedder, Ohio University Distinguished Professor of Economics. "Ole Miss did very well, and even surprised me." According to Vedder, the key to the university's ranking was students' perception of faculty. The ranking was based in part on student evaluations of professors from Ratemyprofessors.com. "When it comes to undergraduate teaching, Ole Miss did better than the University of Virginia, Michigan, North Carolina at Chapel Hill, and even UC-Berkley," Vedder said. "These are top-flight institutions, and Ole Miss should be proud." The only other Southeastern Conference schools listed among the Top 25 Public Universities are the universities of Florida and Georgia. According to the U.S. Department of Education, there are more than 4,000 college campuses in the U.S. The CCAP ranks only the top 15 percent or so of all undergraduate institutions. Learn more.

Preparing for Historic Presidential Debate Brings Many Opportunities, A Few Challenges

Nine Outstanding Students Chosen for International Exchange Scholarships

UM Urges Fans to Take Simple Steps to Make Tailgating More Earth-Friendly

Mathematics Professor Tristan Denley Named Fellow of Planned Residential College
UNIVERSITY OF MISSISSIPPI MEDICAL CENTER NEWS


Fyke and Wolfe Join University Heart
An opportunity to contribute to the growth and success of University of Mississippi Health Care and share their experience with students and fellows convinced two of Mississippi's finest cardiologists to change directions in their careers. Mississippi native Dr. Earl Fyke, formerly a staff cardiologist at Mississippi Baptist Medical Center, River Oaks Hospital, and Rankin Medical Center, and South Carolina native Dr. Douglas Wolfe, formerly a cardiologist at Mississippi Baptist Medical Center, are now seeing patients at the University of Mississippi Medical Center. They said they've taken notice of the changes here over the last couple of years and wanted to be a part of it. "There was an opportunity to offer our clinical services to patients in the community and state, and I think there's a lot of potential for growth here to participate in - as well as learn things myself," said Wolfe, who was at the Medical Center from 1996-2001. "I have seen the progression of growth since I was here in 1996." Learn more.

Jones Addresses Health Disparities

New CNO Brings Experience, Compassion to Children's Hospital


Aug. 29 - The University of Mississippi dedicates the expanded Inn at Ole Miss with a 6 p.m. ceremony and reception. The project added an eight-story tower, including guest rooms, a ballroom, and meeting space, to the campus hotel. The Bouffants provide musical entertainment for the celebration. Learn more.

Aug. 31 - Jackson State University will take on Hampton University in the MEAC/SWAC Challenge in Orlando Florida. Learn more.

Sept. 2 - Mississippi State University's College of Agriculture and Life Sciences presents "The War on Hunger" at 5 p.m. in the Colvard Student Union room 226 to discuss community events this year on campus. For more information on this volunteer opportunity, contact Chiquita Briley at (662) 325-0240. Learn more.

Sept. 2 - ThinkFast Political Trivia, set for noon in the Ole Miss Student Union Lobby, kicks off a month of debate-related activities aimed at students. The competition features Ole Miss students and focuses on such topics as presidential candidates, past presidents, the state of Mississippi, and the university. Learn more.

Sept. 3 - Mississippi State University's Center for Student Involvement and the Student Association present a Miss MSU interest meeting at 5 p.m. in the Colvard Student Union room 324. For more information, contact Heidie Lindsey at (662)325-3917. Learn more.

Sept. 3 - Former National Academies' Committee Chairman Norman Augustine discusses "Can America Compete for 21st Century Jobs?" at 1 p.m. in Fulton Chapel at the University of Mississippi. The lecture and reception that follows are free and open to the public. Learn more.

Sept. 9 - The Master Tree Farmer 2008 Forest Risk & Risk Management course will be offered in 23 counties. The registration deadline is Aug. 29. Contact your county office of the MSU Extension Service for a site near you. Learn more.

Sept. 12 - MSU's Turf Research Field Day and Turf Equipment Expo welcomes anyone interested in turf management to R.R. Foil Plant Science Research Center beginning at 9:00 a.m. Contact Wayne Wells at (662) 325-2331 or e-mail wwells@ext.msstate.edu. Learn more.

Sept. 29 - Delta State University will present "Capitol Steps" in the Delta and Pine Land Theatre of its Bologna Performing Arts Center at 7:30 p.m. For ticket information, please call the Box Office at (662) 846-4626. Learn more.

Oct. 2 - Mississippi State University's Ornamental Horticulture Field Day in Poplarville features the latest research findings for use by nurserymen, homeowners, and landscapers. Contact Eugene Blythe at (601) 403-8774 or e-mail blythe@pss.msstate.edu. Learn more.