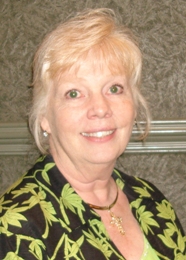 Susan Parkinson Lee
IHL Welcomes P-16 Director
The IHL Office of Academic and Student Affairs is pleased to announce that Susan Parkinson Lee, former director of field experiences at Delta State University, has accepted the position of director of P-16 initiatives. "Susan brings a wealth of knowledge, commitment, and a proven record of leadership and experience that will enable us to work better with public school districts, community and junior colleges, and senior institutions," said Dr. Lynn House, assistant commissioner of academic and student affairs. As director of P-16 initiatives, Lee will provide advice and counsel to Dr. House on long-range plans related to undergraduate and graduate teacher and administrator education as well as other P-16 (pre-kindergarten through university) initiatives. She will oversee the delivery of key operational services related to IHL's teacher and administrator preparation programs and P-16 initiatives, and she will provide leadership for the development, interpretation, and implementation of System-wide academic policies. Lee earned her educational specialist and master's degree from Delta State University and her bachelor's degree from Mississippi State University. Lee's past experiences include serving as coordinator for the Center for Teaching and Learning at Delta State University; technology coordinator and elementary and secondary school teacher in the Indianola School District; private piano instructor for the Indianola Academy; and elementary school teacher in the Grenada School District. Contact Susan Lee at (601) 432-6522.
BRC Hosts Town Hall Meetings
The Mississippi Blue Ribbon Committee for the Redesign of Teacher Preparation (BRC) hosted the first of six Town Hall Meetings yesterday at Center Hill High School in Olive Branch, Miss. The purpose of the meeting was to discuss recommended changes to Mississippi's teacher education programs and to solicit feedback on the changes. Desoto County administrators, teachers, community members, and faculty from the University of Mississippi attended the meeting and provided rich discussion on the recommended changes. The BRC was convened in November 2006 to increase the quality and quantity of teachers in Mississippi by improving teacher preparation and recruitment programs in the state. The committee, which includes approximately 36 educators, business/industry leaders, parents, and legislators who represent Mississippi's demographic diversity and diversity of perspectives on education, conducted an extensive research and evaluation process that led to a number of recommendations for change. Additional Town Hall Meetings will be held in Jackson, Hattiesburg, Columbus, Cleveland, and Meridian. For more information, contact Dr. Lynn House, assistant commissioner of academic and student affairs, at (601) 432-6501 or e-mail brc@mississippi.edu.
Board Approves IEO Salary Increases
Head-hunting for university executives and senior-level administrators is highly competitive, and Mississippi's universities must compete with universities across the nation, both public and private, to attract and retain top talent. For that reason, it is critical that Mississippi's university leaders receive adequate compensation packages. During an executive session held as part of the IHL Board's June meeting, the Board voted to approve five percent state salary increases for the following institutional executive officers: Dr. Malvin A. Williams, Sr., Interim President of Alcorn State University, from $175,000 to $183,750; Dr. John M. Hilpert, President of Delta State University, from $183,750 to $192,937.50; Dr. Ronald Mason, Jr., President of Jackson State University, from $210,000 to $220,500; Dr. Robert H. Foglesong, President of Mississippi State University, from $210,000 to $220,500; Dr. Claudia A. Limbert, President of Mississippi University for Women, from $183,750 to $192,937.50; and Dr. Robert C. Khayat, Chancellor of the University of Mississippi, from $210,000 to $220,500. The Board also approved a five percent increase to Delta State University President John M. Hilpert's foundation salary supplement from $27,500 to $28,875. Finally, during an executive session held as part of the Board's special July teleconference, the Board voted to approve an increase to University of Mississippi Chancellor Dr. Robert C. Khayat's foundation salary supplement from $199,000 to $208,500. Nearly all leaders of major universities or university systems receive supplements from the foundation endowment or other fundraising arm of the institution. "The Board of Trustees is deeply appreciative of the financial and other support given by these affiliated organizations," said Commissioner of Higher Education Dr. Thomas Meredith. "Our institutions would certainly find it difficult to be competitive without it." Even with the increases, Mississippi's university executives still make at or below the average salary of their counterparts in other states.


Items included in the "University News" section of the System Review are submitted each week by the universities. The news items are listed in rotating alphabetical order by university.
UNIVERSITY OF MISSISSIPPI NEWS


Six Engineering Profs Receive $4 Million for Homeland Security Research
Six University of Mississippi engineering professors have received $4 million to conduct homeland security research. The research is being conducted through subcontracts awarded by the Southeast Region Research Initiative, or SERRI, of the Department of Energy's Oak Ridge National Laboratory. SERRI is a program funded by the U.S. Department of Homeland Security. The duration of each award is one year. "This is a very strong showing by the School of Engineering researchers," said Kai-Fong Lee, dean of the engineering school. "The value and importance of their distinguished contributions to the national security technologies have been recognized. This record of perfect score - five awards from five proposals submitted - will position us for the establishment of a Research Center of Excellence for Homeland Security Technology on the Ole Miss campus." The projects include an initiative to develop guidelines for using imagery and imagery-derived products for disaster response, a project to build a database of all the state's dams and water resources and examine their vulnerability, an effort to develop nano-reinforced composites to protect critical infrastructures against terrorist threats and natural disasters, a project to develop computer tools to predict and compare real life water infrastructure system problems, and an effort to develop simulations for a threat-risk-vulnerability analysis of water resources and water-related infrastructures. Learn more.

Researcher Advises U.N. Group on Marine Genetic Resources, Drug Development

Civil War Workshop Attracts Community College Teachers from Across Nation

Outreach Offers Cultural Tour to N.Y. for Parents, Children

Hattiesburg Native Selected for Prestigious Carrier Scholarship
UNIVERSITY OF MISSISSIPPI MEDICAL CENTER NEWS


University of Mississippi Medical Center Online
http://www.umc.edu
UNIVERSITY OF SOUTHERN MISSISSIPPI NEWS


Southern Miss Makes Top 100 Diversity List
The University of Southern Mississippi ranks on this year's Diverse Education magazine's Top 100 Undergraduate/Graduate Degree Producers lists for minority students. Southern Miss is in the top 40 as a producer of African-American students who earn baccalaureate degrees in health, education, psychology, and biological and biomedical sciences and African-American students who earn doctoral degrees in education, according to the magazine. Southern Miss officials say the lists represent years of hard work. "I think this is something we worked hard for, for years," said Vrita Delaine, assistant vice president for student affairs. "We've created an environment that lets all students know they are welcomed and appreciated. They realize that all of their needs will be met regardless of race, creed, or color." Diverse Education: Issues in Higher Education magazine ranks universities from around the country based on data from the United States Department of Education, said Diverse Education editor Hilary Hurd. This year's data came from 2005-06. "The rankings are based on graduation numbers schools self-report to the Department of Education," Hurd said. "No other factors are taken into consideration, purely graduation numbers for African-American, Hispanic, Asian, and American Indian students. Colleges and universities on the list are succeeding at graduating students of color." Learn more.

School of Nursing Receives Grant to Address Shortage

Southern Miss Professor's Book Examines China's Cultural Revolution Through Film

Advertising Professor Selected for Prestigious Fellowship

Golden Eagle Student-Athletes Earn Spring Academic Honors
UNIVERSITY OF SOUTHERN MISSISSIPPI GULF COAST NEWS


Southern Miss Gulf Coast Hosts Lecture About Religion and Violence
Can religion exist without violence? Apparently not, based on the presentations of three experts who addressed violence in four major world religions during Thursday night's installment of the public lecture series Issues+Answers, co-sponsored by the University of Southern Mississippi and the Sun Herald . Approximately 200 people, a standing-room-only crowd at First United Methodist Church, came to hear three Southern Miss professors, all with doctorates in religious studies, discuss the part violence has played in religion through the centuries and around the globe today. Learn more.
ALCORN STATE UNIVERSITY NEWS


Alcorn State Alumna Kimberly Morgan Becomes Miss Mississippi 2007
Congratulations to former Miss Alcorn 2005, Kimberly Nicole Morgan, who won the coveted Miss Mississippi crown in the annual pageant, held in Vicksburg. The pageant celebrated its 50th anniversary this year. Kimberly will now go on to compete in the Miss America pageant, thus fulfilling a lifelong aspiration. Learn more.

Alcorn State University Honors Program Periodical Cognita Available Online
DELTA STATE UNIVERSITY NEWS


Delta State University Online
http://www.deltastate.edu
JACKSON STATE UNIVERSITY NEWS


First-time Freshmen, Transfer Students Get Early Fall Start
On Wednesday, July 18, nearly 500 first-time freshmen and transfer students attended the Orientation and Advisement session sponsored by the Division of Undergraduate Studies. Originally, only 200 students were expected to attend but Patricia Sherriff-Taylor, director of the First Year Experience has no complaints. "We're glad they're here. No. We're ecstatic they're here," Taylor said. "This is an indication of what we can expect for August. I'm proud of these students for getting a jump start on this fall semester. Early preparation makes for a successful matriculation." During the two-day session, students received information about advisement procedures, had a chance to become more acquainted with the campus, and were administered the College Basic Academic Subject Examination, or CBASE. CBASE is an entrance exam to assess freshman students' competencies in core subjects such as mathematics, English, social studies, and writing. During their senior year, students take the same test and the institution compares how much students have learned. Learn more.

Jackson State University Announces Commencement Speaker

JSU's Hamer Institute Teaches Children about Civil Rights Movement

Judge Mathis Keynote Speaker at JSU School Safety Conference
MISSISSIPPI STATE UNIVERSITY NEWS


MSU Announces Chair for Athletic Director Search
A veteran senior administrator will lead the search for Mississippi State University's (MSU) next athletic director. Vance H. Watson, vice president for agriculture, forestry, and veterinary medicine, will coordinate the national search for the university's next director of intercollegiate athletics, said MSU President Robert H. "Doc" Foglesong. "We're very grateful that someone with Dr. Watson's experience with the university and its many constituencies will guide this important effort," Foglesong said. He added that a representative committee of MSU stakeholders will be named next month. Watson leads a division with a statewide presence through the MSU Extension Service. The division also includes the colleges of Agriculture and Life Sciences, Forest Resources, and Veterinary Medicine, as well as the Forest and Wildlife Research Center and the Mississippi Agricultural and Forestry Experiment Station. He is in his fifth decade of service to Mississippi State. "We will be deliberate and inclusive to ensure that Mississippi State identifies a sufficiently large and diverse pool of candidates," Watson said. Learn more.

National Museum to Display Photographs by MSU Faculty Artist

MSU Tech Commercialization Effort Names New Assistant Director

MSU Floral Designers Repeat Top Wins in National Student Event
MISSISSIPPI UNIVERSITY FOR WOMEN NEWS


MUW Culinary Grad Cooks at White House
Mississippi University for Women (MUW) culinary arts graduate Sarah Wood's philosophy in life is "the sky is the limit," and that kind of positive outlook helped her land a job at one of the top restaurants in the Big Easy and even a catering job at the White House. "No matter what you do or where you go, never give up, always believe in yourself and your capabilities, because the sky is the limit," she said. She also credits her education at MUW for preparing her for these experiences. "I definitely think MUW helped me get where I am today, not only academically but also in the things you learn outside of the classroom," Wood said. "The Culinary Arts Institute taught me the skills, techniques, and knowledge that I needed to get where I am today. "Unlike many job fields, culinary arts does not require a degree. Many great chefs don't even have culinary degrees or formal education. However, I feel that the skills one learns in a culinary program help them to excel much quicker because they possess a deeper knowledge and understanding of ingredients and cooking techniques. They understand the science involved." A native of Houston, Texas, Wood graduated from MUW in 2003 with a bachelor of science in culinary arts and minors in food art and business. She currently serves as the bakery manager and pastry chef for Paul Pruchomme at K-Paul's restaurant in New Orleans. Learn more.
MISSISSIPPI VALLEY STATE UNIVERSITY NEWS


Mississippi Valley State University Online
http://www.mvsu.edu


July 20 - Jackson State University and Toyota Engineering and Manufacturing North America (TEMA) invite minority and women-owned business owners to participate in the "Power of Getting Connected-Mississippi" at 9 a.m. For more information, call (601) 979-2028.

July 22 - Photographer Lisa Bourdeaux Percy, whose "Terra: A Delta Tango in Time" exhibit of black-and-white landscapes is on display in the Gammill Gallery of the Barnard Observatory on the University of Mississippi campus through Aug. 17, gives a 1 p.m. gallery talk and is honored at a free, public reception. Learn more.

July 22-26 - "Faulkner's Sexualities" is the theme for the 34th annual Faulkner & Yoknapatawpha Conference at the University of Mississippi. The event draws scholars and others from across the country for panel discussions, exhibits, and field trips. Learn more.

July 28 - Jackson State University will host "Get Ready 2008," an informational fair from 10 a.m. to 1 p.m. for prospective students. Interested participants should RSVP by July 20. For more information, call (601) 979-1383 or email latoya.boston@jsums.edu . Learn more.

Aug. 4 - Jackson State University will celebrate its Summer Commencement exercises at 9 a.m. in the Lee E. Williams Athletics and Assembly Center on the JSU campus. For more information, call (601) 979-2272.

Aug. 16 - The Blue Ribbon Committee for the Redesign of Teacher Preparation (BRC) is hosting a Town Hall Meeting at the Jackson State University e-Center in Jackson. The purpose of the meeting is to allow members of the committee to present recommended changes to Mississippi's teacher education programs and to solicit feedback on those changes. For more information, contact Dr. Lynn House, assistant commissioner of academic and student affairs, at (601) 432-6501 or e-mail brc@mississippi.edu.