Southern Miss, IHL Leaders Discuss Future of Higher Ed on Coast
University of Southern Mississippi leaders and IHL Executive Office staff met Thursday in Hattiesburg to discuss the future of higher education on the Mississippi Gulf Coast. Representatives from the University of Southern Mississippi included University President Dr. Martha Saunders; Vice President for Research and Economic Development Dr. Cecil Burge; Interim Provost (effective August 1) Dr. Bobby L. Middlebrooks; Assistant to the President for Accreditation, Planning and Articulation Dr. Joan Exline; Provost Dr. D. Jay Grimes; Vice President for Student Affairs Dr. Joseph S. Paul; Chief Financial Officer Mr. Joe Morgan; and Interim Associate Provost Gulf Coast Campus Dr. Pat Joachim. Representatives from the IHL Executive Office included Commissioner of Higher Education Dr. Thomas C. Meredith; Robert Bass, the Board's Special Projects Director of Gulf Coast Operations; Dr. Lynn House, Assistant Commissioner of Academic and Student Affairs; and Annie Mitchell, the Board's Communication Director. The purpose of the meeting was to discuss Southern Miss' existing Gulf Park Campus as well as the additional Southern Miss campus that will serve south Mississippi. The IHL Board voted in April to locate an additional campus of the University of Southern Miss on the Cross Creek property in Long Beach due to its central location, ease of accessibility, and high visibility. "The Board of Trustees is pleased the University of Southern Mississippi is a key player in this important project which will truly impact Mississippi's future," said Commissioner Meredith. For more information about the IHL Board's ongoing commitment to higher education on the Mississippi Gulf Coast, visit the IHL website.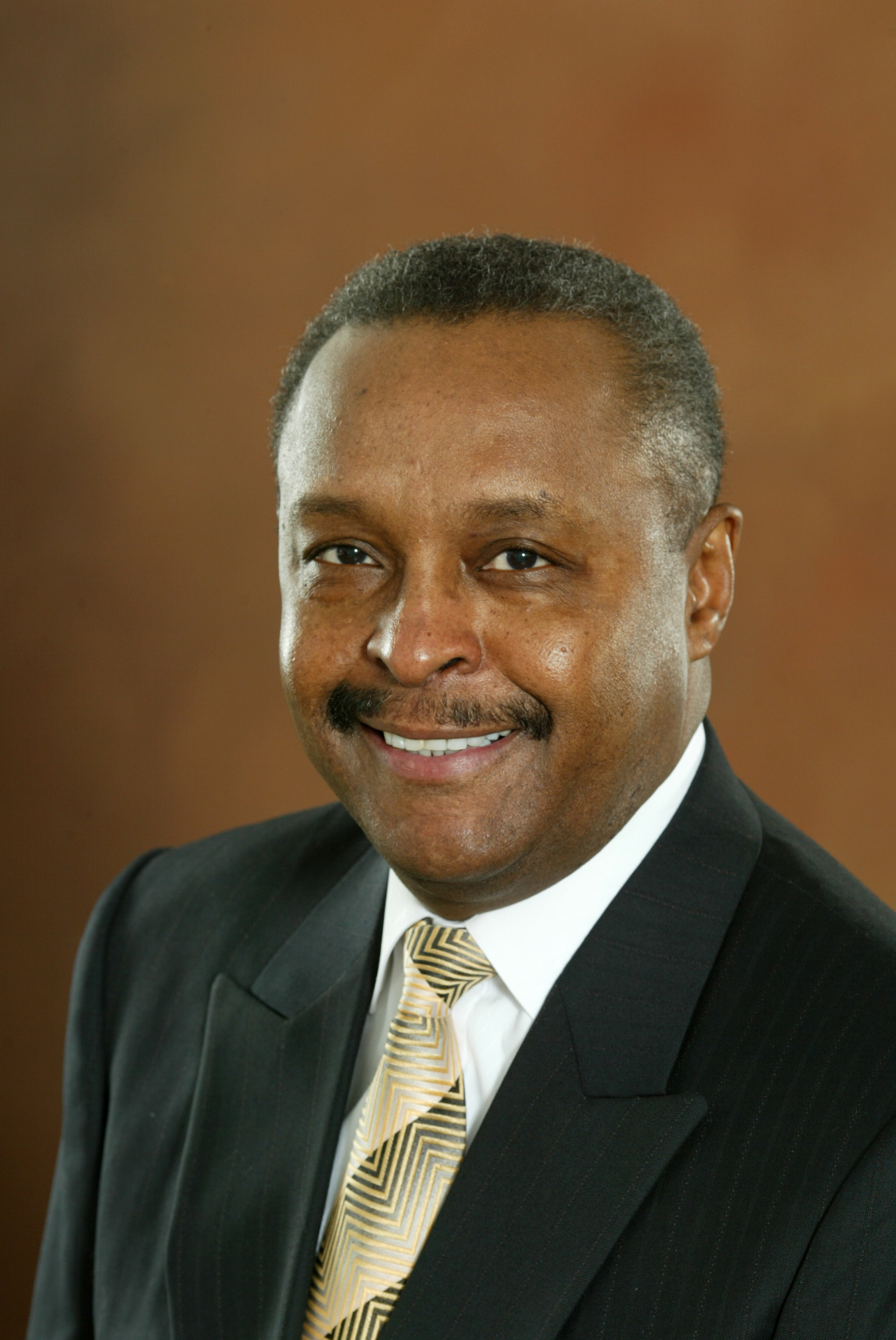 Dr. George E. Ross

Ross Health Improving, Expected at Alcorn in September
Dr. George E. Ross, Central Michigan University's vice president of finance and administrative services and the next President of Alcorn State University, is back at his Mount Pleasant, Michigan, home following three weeks of treatment for leukemia at Michigan's University Hospital. The IHL Board anticipates Dr. Ross will assume the Alcorn presidency in September. "We continue to offer prayers and support for Dr. Ross and his wife, Elizabeth, through this difficult time," said Commissioner Meredith. "We are encouraged by his progress and look forward to having him at Alcorn." In a press release issued Wednesday by Central Michigan University, Dr. Ross informed university faculty and staff that he continues to receive treatment, but adds that his doctors say the prognosis for a full recovery is good. "My wife and I want to thank everyone for the prayers, hundreds of cards, phone calls, well-wishes, and thoughts," said Dr. Ross in the press release. "The caring and support was a true source of strength and inspiration." Those wishing to send a card or note can mail Dr. Ross at 300 Russell St. #6, Mount Pleasant, Mich., 48858.
June Economic Review and Outlook Now Available
The June issue of Mississippi Economic Review and Outlook, published quarterly by the Center for Policy Research and Planning of the Institutions of Higher Learning (IHL), is now available online. The publication's lead article on Mississippi's economic forecast notes that Katrina rebuilding efforts continue to play a large role in the state's economy. "The cost of rebuilding and repairing the 39,000 individual homes near the coast with major damage is a manageable one, at less than $3 billion. The state, in fact, has received over $5 billion devoted specifically to housing, and insurance payments and other funds can also assist residents," says IHL Senior Economist Dr. Marianne Hill, the article's author. "However, the construction of hurricane-safe housing with moderate insurance costs is not proceeding as rapidly as the construction of casinos and high-end condominiums." The high cost of insuring traditional homes is a key reason for the delay. The review also includes articles on the national economic forecast, trends in Mississippi earnings, performance levels of Mississippi high school districts, and economic impact multipliers. For more information, contact Dr. Marianne Hill at (601) 432-6376.

System Employee Benefits: Apple Discounts
As a benefit of employment, all System faculty and staff may take advantage of the Apple education discount. All IHL Executive Office staff and university employees are eligible for discounts on Mac computers and Apple software at any Apple Authorized Campus Store, any local Apple Store, or the Apple Store for Education online, just by showing proof of employment. Discounts apply to desktop computers, Mac minis, notebooks, displays, software, Apple TVs, and iPods. For more information, visit www.apple.com/education/facultystaff.


Items included in the "University News" section of the System Review are submitted each week by the universities. The news items are listed in rotating alphabetical order by university.
MISSISSIPPI STATE UNIVERSITY NEWS


MSU Computer Security Program Again Earns National Recognition
For the third time since 2001, Mississippi State University (MSU) is earning designation as a Center of Academic Excellence in Information Assurance Education, a program designed to support federal goals for a secure cyberspace. The designation by the National Security Agency (NSA) and Department of Homeland Security recognizes approximately 80 colleges and universities meeting stringent criteria, said Ray Vaughn, MSU William L. Giles Professor of Computer Science and Engineering. Vaughn, who directs the university's Center for Computer Security Research, said the prestigious NSA credential acknowledges MSU's success in meeting standards for academic course offerings, state-of-the-art laboratories, faculty research, collaboration with other universities, and commitment to institutional practices, among others. "In order to become a Center of Academic Excellence, a university must demonstrate that its computer security courses meet standards published by the Committee on National Security Standards," he explained. Once the courses are certified, an institution must additionally demonstrate compliance with 10 criteria that range from outreach beyond the university to active research in the field of information assurance, he added. MSU was among the first 26 institutions receiving credentials under the program and now holds certification through 2012. Learn more.

MSU Administrator Honored as a 'Leading Business Woman'

Hemphill Named to Leadership Role in MSU Foundation

Mitchell to Serve Again as Interim Dean of MSU-Meridian
MISSISSIPPI UNIVERSITY FOR WOMEN NEWS


Hunt Named Interim Dean of the College of Business at MUW
Dr. Joyce Hunt has been named interim dean of the College of Business at Mississippi University for Women, effective July 1. Hunt has been a faculty member at MUW for more than 30 years and has served MUW in a variety of leadership positions, both in the College of Business and in the university as a whole, including interim division head for the Division of Business and Communication and interim vice president for academic affairs. In an announcement to the MUW campus community, Dr. Thomas Richardson, interim provost and vice president for academic affairs, said, "We are pleased that Dr. Hunt has accepted this position." She was chosen as the 1999 Faculty Member of the Year and is a past recipient of the Higher Education Appreciation Day/Working for Academic Excellence award. She is active in the business community and is involved in civic as well as service organizations. Currently she is involved with the Junior Auxiliary of Columbus and is a member of the Consumer Advisory Board for Mississippi Atmos. Hunt is a member and past president of the Columbus Exchange Club and has served on the Red Cross Board of Directors and the Columbus Municipal School District Community Service Committee. She and her husband, Tommy, also are active in First Methodist Church. "I'm very excited to serve as interim dean to help MUW and the College of Business in any way I can," Hunt said. Learn more.
MISSISSIPPI VALLEY STATE UNIVERSITY NEWS


MVSU Golf Invitational Scheduled Aug. 9 at Greenwood Country Club
The third annual Greenwood-Leflore Corporate Golf Invitational for Mississippi Valley State University (MVSU) will be held at the Greenwood Country Club Thursday, Aug. 9. The tournament is MVSU's second largest fund-raising event for student scholarships, the first being the James Herbert White Preeminence Awards and Scholarship Gala held during Founder's Week in April. "We're excited to be going into the third year of this golf invitational," said Dallas Reed, assistant vice president for Development. "It seems to keep getting bigger and better. We had a tremendous turnout last year and we're hoping for that same level of support this year." The tournament is a four-person scramble and is open to men and women of all skill levels. Registration fees are $800 per team for a corporate team with hole sponsorship; $500 per team for other corporate teams; $250 per individual golfer with hole sponsorship; $150 per hole sponsor; $115 per individual golfer; and $50 for supporters (meal only; does not include golf). For more information, contact Dallas Reed at (662) 254-3790 or dfreed@mvsu.edu.
UNIVERSITY OF MISSISSIPPI NEWS


UM Beats Out SEC Rivals in Number of Chemistry Grads
The University of Mississippi (UM) produced more bachelor's chemistry graduates this spring than all of its sister state institutions combined and singly more than several of its SEC rivals. An unprecedented 55 Ole Miss seniors were awarded bachelor's degrees in chemistry, forensic chemistry, and biochemistry. The figure exceeded the combined total graduated by Mississippi State University, University of Southern Mississippi, Jackson State University, and Mississippi College. UM's total this year also bested University of Arkansas' 36, Auburn University's 24, University of Georgia's 22, and University of Alabama's 19. "One of the keys to our success has been offering four different degree programs," said Charles Hussey, UM chair and professor of chemistry. "Most universities put all of their eggs in one basket by offering only one or two degrees in the field." Hussey, who has been on the faculty since 1978 and chair for the past decade, said the students themselves are another reason for the exponential growth. "In the late 1970s, we had 40 people in the program," he said. "We now average around 250 majors per year. In recent years, we've had both a Goldwater and a Rhodes Scholar come from our department. We also host many students from the Sally McDonnell Barksdale Honors College. That's a really good track record." Other chemistry faculty said research opportunities, professional collegiality, and student access to faculty have also contributed to the department's success. Learn more.

Team from Commission on Presidential Debates Checks Out Ole Miss, Oxford

Vicksburg, Ocean Springs Students Receive Newman Scholarships

Honors College Graduate Awarded Fulbright to Teach English in Russia

Business School Dean Recognized as Regional Outstanding Educator
UNIVERSITY OF MISSISSIPPI MEDICAL CENTER NEWS


Mississippi's Lead in Diabetes "Blues" Has Delta Roots
Listening to a recording of Big Joe Williams singing "The Sugar Diabetes Blues" ("Got them sugar diabetes blues; somebody help me please") while zooming through the Mississippi Delta on Highway 61, is to be at the intersection of what is the best and worst of this fabled landscape. The Mississippi Delta blues, which spread northward and worldwide in the aftermath of the Mississippi River flood of 1927, is a uniquely American music form that gave rise to many other music types – jazz, rock and roll, and most other forms of popular music. Dr. Luther Brown, director of the Center for Delta Culture at Delta State University, called the Mississippi Delta the "birthplace of American culture which owes its roots to the Delta land and the people who lived here." But the plantation system that allowed the cultivation of 5.5 million acres of some of the richest soil in the world also put in place the barriers that still have adverse affects on the health of the region's poorest citizens. Learn more.

Public Affairs Director's 40-year Journey at UMC Comes to a Close

Beebe Brings Experience, Leadership to Family Medicine

Banford Scholarship Helps Dreams Come True for Adult SHRP Students
UNIVERSITY OF SOUTHERN MISSISSIPPI NEWS


Veteran Biology Professor Named Interim Provost at Southern Miss
University of Southern Mississippi President Martha D. Saunders has announced that veteran biology professor Dr. Bobby L. Middlebrooks has been named interim provost effective Aug. 1. Dr. Middlebrooks will replace Dr. Jay Grimes, who has served as provost since 2002. "Before making this appointment, I solicited advice from my executive staff, the deans, and faculty representatives," Saunders said. "Dr. Middlebrooks' name appeared often as someone who can do this job. His experience at Southern Miss will enable him to get up to speed quickly. I look forward to working with him." Dr. Middlebrooks, a 33-year veteran of the Southern Miss faculty, has served in a number of administrative roles in addition to his teaching and research activities. He previously served as associate provost from 1998-2000; assistant vice president for academic affairs from 1997-98; chair of biological sciences from 1991-97; and interim dean of the Graduate School from 1990-91. "I am very honored to be asked to serve as the university's interim provost as the university begins the search for a new provost," Middlebrooks said. "Among my highest priorities will be promotion of a spirit of mutual trust, respect, and openness within the entire academic community and the encouragement of frank discussions of the academic issues and challenges facing the university." Learn more.

Record Number of Students Attend Summer Camps at Southern Miss

Southern Miss Offers Free Anger Management to Qualified Adults

Southern Arena Theatre Opens First Show of Summer Season

Southern Miss Medical Technology Students and Faculty Shine at Awards Presentation
UNIVERSITY OF SOUTHERN MISSISSIPPI GULF COAST NEWS


New Master's Program for Student Personnel Services Debuts this Fall
The University of Southern Mississippi Gulf Coast will offer the Master of Education degree in college student personnel services beginning in fall 2007. This degree program prepares students to work in the field of student affairs within community colleges, colleges, and universities. The program will be offered part-time on the Gulf Coast campus and all of the courses will be offered online, in the evenings, or on Saturdays. Students taking two classes per semester can typically finish the master's degree program in two academic years. "This schedule will fit my situation perfectly as I work full time. I am married with two sons who have various activities that I am also involved in," said Onnie Gazzo, a continuing education specialist at Mississippi Gulf Coast Community College's Jefferson Davis Campus. "I was most impressed with the versatility of the program and how I will be able to fit the program to my own needs and interests. I was also impressed with the fact that the program is geared toward those who work full time." With the master's degree program in college student personnel services, students learn mentorship and practicum experiences through an integration of academic course work in student affairs. The program offers a variety of courses which include student development, higher education, and multicultural issues. Learn more.

Quilt Project Raises Money for Hancock Libraries

Dr. Thomas Payne attends Stockholm conference

Southern Miss Gulf Coast offers new degree in applied technology
ALCORN STATE UNIVERSITY NEWS


Alcorn Holds Summer Programs for Youth
Summer is not a slow time at Alcorn State University. Several programs for youth have been held and others are yet to be held on the institution's main campus in Lorman. The first program to open summer season was the annual AgDiscovery Camp. The program lasted three weeks, from June 3 until June 22, and focused on promoting careers in the fields of Animal Science and Veterinary Medicine through hands-on experiences and field trips. The annual AgAcademy Program took place June 4 through 15. The program was designed for students to receive hands-on experiences and learn the importance of agriculture in their everyday life. The program leader is Dr. Gwendolyn Boykin of the Department of Agriculture. The Department of Animal Science is embarking on a new summer program, called Amazing Animal Summer Camp. It will take place July 9 through 20. It is designed for students ages 10-14, and it will focus on animals, animals, and more animals! Students, who have shown interest in animal sciences, including veterinary medicine, will benefit the most from this camp. The program leaders are Drs. Gregory Reed and Cassandra Vaughn.
DELTA STATE UNIVERSITY NEWS


Delta State School of Nursing Hosts Camp
Delta State University's School of Nursing recently hosted its 2007 Knowledge for Nursing Enrichment (K-NEC) camp on the campus. Participants were provided various methods and tips for success in their college experience with the ultimate goal of success in Nursing School. They participated in activities on time management, study skills, test taking tips, organization techniques, and stress management. They were also provided instruction in CPR, first aid, and general nursing skills such as vital signs. Campers also took field trips to the Delta Blues Museum and Ground Zero in Clarksdale, North Sunflower Hospital in Ruleville, and Bolivar Medical Center (BMC) in Cleveland, during which time they shadowed a BMC nurse. The camp participants also completed a service project in which they provided toys and activity items to the pediatric unit at Bolivar Medical Center. In addition, they researched, completed, and presented a poster and presentation on an assigned disease. The project challenged the students to use the internet, e-mail, word processing, and PowerPoint, as well as to save files to a jump drive and burn files to a CD – all valuable skills in their college preparedness. Learn more.

Coach Boo Ferriss Leads Tour through Baseball Museum
JACKSON STATE UNIVERSITY NEWS


Vietnamese Partnership Seeks Student Exchange, University Model
Delegates from the Vietnamese province of Hung Yen visited Jackson State University on Tuesday, June 26 with hopes of taking back a few ideas for building a university and possibly creating an exchange program for JSU and Vietnamese students. Nguyen Van Cuong, governor of Hung Yen, spent a portion of the evening on the JSU campus with President Ronald Mason Jr. and other JSU officials learning about the university's history, future plans, organizational structure, and possible admittance of Vietnamese students. "The goal is to develop an American standard university in Vietnam," said James Le Quynh, who served as one of the group's interpreters. "They want to learn about the teaching techniques and accreditation." Dr. Ally Mack, dean of the Division of International Studies international programs, says the visit enables both parties to explore possible collaborations. "It is our vision that as we work toward enhancing educational opportunities for students, we will also develop a greater appreciation for each other's culture and people," she says. "To that end, we are optimistic that through this impending partnership, limitless educational and professional exchanges will ensue." Mason was open to the possibilities of the new relationship. "We're always looking for international friends," he says. Learn more.

JSU Students Landscape Hamer Gravesite for Summer Project

JSU Student Selected to Meet Nobel Laureates

JSU Training Peer Educators


June 30 - Mississippi State University's College of Business and Industry Young Alumni Advisory Board presents its Third Annual Golf Classic at Deerfield Country Club in Canton. For more information, contact Mary Brown at (662) 325-0479. Learn more.

July 6 - John T. Edge, director of the Southern Foodways Alliance at Ole Miss, tells the story behind the food, people, and places that have become Southern legends at Off Square Books in Oxford. Edge is the author of "Southern Belly: The Ultimate Food Lover's Companion to the South." Learn more.

July 9-12 - The intensive four-day Ole Miss Film Workshop is designed to introduce high school students, college students, teachers, and others to both film appreciation and the actual techniques of filmmaking. Workshop sessions are set for the Ole Miss-Oxford Depot. Pre-registration is required. Learn more.

July 9-20 - The Alcorn State University Department of Animal Science is embarking on a new summer program called Amazing Animal Summer Camp. The camp, designed for students ages 10-14, will focus on animals, animals and more animals. Registration is $120. For more information, call (601) 877-6525 or (601) 877-6541.



July 12 - The University of Southern Mississippi Gulf Coast will have an Issues + Answers lecture at 7 p.m. in the Fellowship Hall of the First United Methodist Church in Gulfport. The topic of this lecture is "Religion and Violence." The lecture is free and open to the public. Learn more.

July 22-26 - The 34th annual Faulkner and Yoknapatawpha Conference at the University of Mississippi examines the topic "Faulkner's Sexualities." Over the five-day meeting, scholars and other Faulknerians from around the country hold panel discussions, tours, and social gatherings. Pre-registration is required. Learn more.

July 28 - JSU will host "Get Ready 2008," an informational fair from 10 a.m. to 1 p.m. for prospective students. Interested participants should RSVP by July 20. For more information, call (601) 979-1383 or email latoya.boston@jsums.edu . Learn more.