Group Meets to Discuss Federal Grant to Improve College Access
Nearly twenty education stakeholders met in the IHL Executive Office on Thursday, May 1 to discuss Mississippi's plans to participate in the federal College Access Challenge Grant program. The U.S. Department of Education grant is a two-year formula grant authorized by the College Cost Reduction and Access Act of 2007. It will provide $66 million each year, of which Mississippi is eligible for about $932,500. The grant may be used to support states in helping students learn about, prepare for, and finance a postsecondary education. The grant also encourages states to foster partnerships among federal, state, and local governments and philanthropic organizations. IHL, which was designated by Governor Barbour as the state grant applicant, convened Thursday's meeting to provide an overview of the grant program, discuss current college access efforts underway at IHL and in other organizations working in the state, identify college access programs, activities, or resources needed in the state, and identify potential partnerships. Representatives from the Mississippi Department of Education, the State Board for Community and Junior Colleges, the Mississippi Center for Economic Education, Junior Achievement, Mississippi Scholars, the Public Education Forum of Mississippi, Education Services Foundation, TRIO, the Mississippi Center for Civic Engagement, GEAR UP, the Mississippi Office of Student Financial Aid, and several four-year and two-year public and private post-secondary institutions were invited to participate. Mississippi's grant application will be due in late July and funds will be disbursed in August. To learn more about Mississippi's plans to participate in the College Access Challenge Grant program, contact Mary Jane Covington, director of the Mississippi Office of Student Financial Aid, or Jennifer Rogers, IHL communications and marketing associate.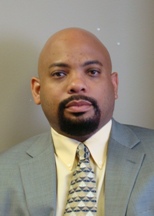 Dr. Al Rankins

IHL Welcomes New Director of Academic Affairs
IHL is pleased to welcome Dr. Al Rankins as the new director of academic affairs in the Office of Academic and Student Affairs. Dr. Rankins joins IHL from Mississippi State University, where he served as associate professor and assistant vice president intern for academic affairs. At IHL, Dr. Rankins will provide leadership for the development, interpretation, and implementation of system-wide academic policies and the delivery of key operational services related to academic programs, review, assessment, instructional technology, student academic preparation, accreditation, and tenure. He will work closely with the system provosts and vice presidents of academic affairs and directors of distance education. Dr. Rankins received his bachelor's degree at Alcorn State University, and both his master's and doctorate at Mississippi State. He has received numerous teaching-related awards and grants, and many of his scholarly works have been published in peer-reviewed journals. Rankins has been actively involved in several regional and national professional societies, where he has provided leadership in various roles. He is a native of Greenville, MS and enjoys golf and spending time with his kids. Dr. Al Rankins can be reached at (601) 432-6321 or arankins@mississippi.edu.
MSU and MVSU Board Search Committees Named, Seek Input
The IHL Board Search Committees for institutional executive officers at Mississippi State University and Mississippi Valley State University are seeking input from university and community stakeholders regarding the qualities and qualifications the search committees should look for in prospective presidents. The Board Search Committee for Mississippi State, whose members are listed below, conducted listening sessions on the Starkville campus on Monday, April 28.
Mr. Scott Ross of West Point, MS, Committee Chair
Mr. Ed Blakeslee of Gulfport, MS
Mr. Aubrey Patterson of Tupelo, MS
Ms. Robin Robinson of Laurel, MS
Mr. C. D. Smith of Meridian, MS
The Board Search Committee for Mississippi Valley State, whose members are listed below, conducted listening session on the Itta Bena campus on Friday, May 2.
Dr. Bettye Henderson Neely of Grenada, MS, Committee Chair
Dr. L. Stacy Davidson of Cleveland, MS
Mr. Bob Owens of Jackson, MS
Mr. Alan Perry of Jackson, MS
Ms. Amy Whitten of Oxford, MS
Both search committees invite additional feedback at board@mississippi.edu. To learn more about the institutional executive officer search process, including a timeline of events, visit http://www.mississippi.edu/ieo/.

Items included in the "University News" section of the System Review are submitted each week by the universities. The news items are listed in rotating alphabetical order by university.
ALCORN STATE UNIVERSITY NEWS


U.S. Representative John Lewis (D-GA) to be Speaker for ASU Commencement
U.S. Representative John Lewis (D-GA) will deliver the Commencement Address to Alcorn State University degree recipients on Saturday, May 10 at 8:30 a.m. at the Jacks Spinks Stadium. Often called "one of the most courageous persons the Civil Rights Movement ever produced," John Lewis has dedicated his life to protecting human rights, securing civil liberties, and building what he calls "The Beloved Community" in America. His dedication to the highest ethical standards and moral principles has won him the admiration of many of his colleagues on both sides of the aisle in the United States Congress. Sen. John McCain (R-AZ) has said, "I've seen courage in action on many occasions. I can't say I've seen anyone possess more of it, and use it for any better purpose and to any greater effect, than John Lewis." The Leader of the Democratic Party, Nancy Pelosi (D-CA) has called Rep. Lewis "the conscience of the U.S. Congress." and Roll Call magazine has said, "John Lewis...is a genuine American hero and moral leader who commands widespread respect in the chamber." Learn more.
DELTA STATE UNIVERSITY NEWS


Hilton Hotels Executive to Speak at Delta State University's Spring Commencement
James T. Harvey, executive vice president of Global Distribution Services and chief information officer of Hilton Hotels Corporation, will deliver the keynote address at Delta State University's 81st Spring Commencement Services to be held on Saturday, May 10, at 10 a.m. inside Walter Sillers Coliseum on the campus. Harvey was named to his current role in January 2007. He is responsible for overseeing distribution, technology, and shared brand services to the Hilton family of brands and their franchisees and owners around the world. A 28-year veteran in the hospitality industry, Harvey has held various positions in information technology supporting various corporate, hotel, and marketing business functions. He was a business consultant and system development manager for Holiday Inns from 1980 to 1989. Harvey was named senior director of Corporate Business Systems for the Promus Companies in 1990. Harvey became vice president and chief information officer of Promus Hotel Corporation in 1995. After the merger of Promus Hotel Corporation and Doubletree Hotels in 1998, he became chief information officer and executive vice president and held that title until the acquisition by Hilton Hotels Corporation in 1999. Learn more.

Delta State Foundation Honors Six for Teaching, Service & Research

Delta State University Retirees Honored

DSU Athletics Honors Student-Athletes at Awards Banquet; Artichuk and Eubanks Take Top Honors
JACKSON STATE UNIVERSITY NEWS


Jackson State University Student Crowned Jackson's Miss Hospitality
Joi Lynette Owens, 21, was recently named Jackson's Miss Hospitality for 2008. Owens, a junior speech communications major, received a $1,000 scholarship to a Mississippi college or university, will serve as the spokesperson for the capital city's tourism industry, and will have a chance to compete in the Mississippi Miss Hospitality Pageant in July. "Becoming Miss Jackson Hospitality is definitely a mind-blowing experience," said the Terry, Miss. native. "I am very thankful to God for giving me this opportunity. I want to act as a positive role model for many young females and show them that persistence in the end always pays off." As spokesperson, she will deliver greetings at conventions and meetings in Jackson and participate in tourism events, including National Tourism Week in May and the Jackson Convention & Visitors Bureau's Hometown Hero Awards in June. A 2005 Terry High School graduate, Owens has a 3.19 grade-point average. She plans to pursue a law degree and practice law in Mississippi. Owens's university honors include the JSU Dean's and National Dean's lists, Who's Who Among American College Students, and Phi Delta Alpha Pre-Law Society. Learn more.

JSU's Johnson Taken by Minnesota Vikings in 6th Round of NFL Draft

JSU Volunteering Program Positive Experience for Students
MISSISSIPPI STATE UNIVERSITY NEWS


Peers Recognize Innovative MSU Engineering Teacher-Researcher
A Mississippi State faculty member is being honored by the American Society for Engineering Education-Southeastern Section for her innovative research techniques and impact on students. Adrienne R. Minerick, an assistant professor of chemical and biomedical engineering, recently accepted the ASEE-SE's New Faculty Research Award at the organization's annual meeting in Memphis, Tenn. Rebecca K. Toghiani, an associate professor of chemical engineering, is among campus colleagues who nominated Minerick for the honor. Minerick, who also directs MSU's Medical Micro-Device Engineering Research Laboratory, "exemplifies faculty innovation in research and teaching," Toghiani said. "Her research program successfully integrates education and research endeavors that are beneficial for both her students and colleagues," she observed. An MSU faculty member since 2003, Minerick has developed a new course titled "Analytical Microdevice Technology" that allows students to conduct research projects in the classroom. She also created an independent study course called "Journal Club" to teach students how to efficiently critique and learn from published research reports. One major effort was a 10-week program that received funding from the National Science Foundation. Titled "Chemistry and Chemical Engineering: The Bonds between Us," it helped bring 45 students to MSU for summer experiences in scientific investigation. Learn more.

MSU Artist Brent Funderburk Opens Month Long Tenn. Exhibit

MSU Landscape Architecture-contracting Majors Are PLANET Tops

MSU Honor Society Honors Business Majors

Education Honor Society Taps MSU Student
MISSISSIPPI STATE UNIVERSITY DIVISION OF AGRICULTURE, FORESTRY AND VETERINARY MEDICINE NEWS


MSU Extension Service Co-hosts Regional Equine Conference
The Southeast Equine Conference, "Horse nutrition for the future," is sponsored by the Extension Services of Mississippi State University and the University of Tennessee. Participants can attend in person at the Memphis Agricenter or online with an interactive Webcast. For conference information, contact Preston Buff at (662) 325-2852 or pbuff@ads.msstate.edu . The conference opens with a free reception and trade show from 5-7 p.m. on May 8. Registration fees after May 1 for the second day of the event are $70 onsite and $50 online. The higher onsite fees cover lunch, snacks, and beverages. Preston Buff, equine specialist with MSU's Extension Service, said the conference will focus on the nutritional needs of horses throughout their life stages and on recent advances in equine nutrition. "Participants will hear the latest scientific information from some of the nation's leading equine professionals," Buff said. "We will address nutrition issues related to reproduction, foals, performance horses, easy-keepers, and older horses. Other topics include dental advancements, selenium nutrition, and feed management for diseases and disorders." Participating in the online Webcast requires high-speed Internet access. Presentations will be broadcast in real time and participants can interact directly using a chat window. Learn more.

Varco Named Interim MSU Plant and Soil Sciences Head

MSU Extension Joins National Website for Local Resources

MSU's Mississippi Horse Park Ranks High as a Tourism Draw

MSU Landscape Architecture Students Learn More Than Plant Handling
MISSISSIPPI UNIVERSITY FOR WOMEN NEWS


MUW Offers Engaged Learning
Research and engaged learning is not just for science students. It is an approach to learning that is relevant to many disciplines and students. At Mississippi University for Women, the academic colleges are providing undergraduates in all fields many opportunities to apply their learning to authentic problems and work with faculty in and out of the classrooms. Dr. Sandra Jordan, provost and vice president for academic affairs, said research on learning indicates that the best way for students to learn is by doing. "Research requires students to apply what they have learned in systematic ways to new situations in order to create new knowledge," Jordan said. "It is learning on the highest level. Students working side-by-side with credentialed scholars and field practitioners apply the processes of discovery and the rigors of their discipline to find creative solutions." Learn more.
MISSISSIPPI VALLEY STATE UNIVERSITY NEWS


Mississippi Valley State University Online
http://www.mvsu.edu
UNIVERSITY OF MISSISSIPPI NEWS


UM Faculty Address Economic Issues as Preview to First Presidential Debate
Unless Americans spend the tax rebates they are about to receive on new purchases, the rebates are unlikely to give the slumping economy a boost, says a distinguished University of Mississippi economics professor. Experience with tax-rebate initiatives suggests that most Americans will save their rebates or use them to pay bills, said William F. Shughart II, F.A.P. Barnard Distinguished Professor of Economics at UM and senior fellow at the Independent Institute in Oakland, Calif. "Neither of those two things stimulates the economy, but that's what happened following the most recent rebate initiative, when $400 was returned to individuals ($800 to couples) soon after 9/11," Shughart said. Whether or not the rebates and Washington's economic stimulus package avert a looming recession, Americans are paying more for food, fuel, homes, and health care. They are expecting the next president to provide relief. Candidates for the job will be at the University of Mississippi on Sept. 26 for the first presidential debate. Its focus is domestic issues, and the economy is sure to be among them. Faculty members here are keeping an eye on what Bush describes as an economic "slowdown." The debate has inspired plans to enrich the academic environment, including a special section of Current Global Economic Issues, an economics course to be team-taught this Shughart and others. Many other classes and public programs examining the issues are planned. Learn more.

Pharmacy Students Improving Communication Skills through Blogging

UM Announces Selection of 2008 Lott Leadership Institute Summer Scholars

Rogers to Receive 2008 CoSIDA Trailblazer Award

Faculty, Staff Don Walking Shoes for 'Start! Walking Challenge'
UNIVERSITY OF MISSISSIPPI MEDICAL CENTER NEWS ONLINE


University of Mississippi Medical Center Online
http://www.umc.edu
UNIVERSITY OF SOUTHERN MISSISSIPPI NEWS


Coast Businessman Tabbed as Guest Speaker for Southern Miss Graduations
George A. Schloegel, chairman of the board of Gulfport-based Hancock Holding Company, will be the commencement speaker for University of Southern Mississippi spring graduation ceremonies in Hattiesburg and Biloxi, May 9 and 10. Approximately 1,508 students will be candidates for graduation on the Hattiesburg campus in two ceremonies May 9 in Reed Green Coliseum. The Colleges of Business, Science and Technology, and Education and Psychology will participate in a 1:30 p.m. ceremony, while the Colleges of Arts and Letters and Health will participate in a 6:30 p.m. ceremony. Graduation exercises for approximately 212 students at Southern Miss Gulf Coast are slated for 10 a.m., Saturday, May 10 in the Mississippi Coast Coliseum in Biloxi. Under Schloegel's leadership, Hancock Holding Company has grown into a dominant force with $6.4 billion in assets and a geographic presence that extends along the Gulf Coast from Tallahassee, Fla., to Baton Rouge, La. A recognized voice for strategic economic growth and educational opportunity, Schloegel has amassed an extensive resume of personal and professional achievement since the 1960s. Learn more.

Southern Miss Singers Earn Spots in Italian Operas

First Audiology Class at Southern Miss Receive White Coats

Southern Miss to Honor Longtime Professor Robert Gene Wiggins

Variety of Youth Camps Offered at Southern Miss This Summer
UNIVERSITY OF SOUTHERN MISSISSIPPI GULF COAST NEWS


Katrina Research Center Invites Students to View Katrina Kollection
The Katrina Research Center (KRC) at The University of Southern Mississippi Gulf Park campus hosted a grand opening on April 25 for students in both the Long Beach School District and St. Vincent de Paul Catholic School to view their artistic contributions to the center. For the past year, students in Long Beach schools and St. Vincent de Paul Catholic School have participated in an art project proposed by Southern Miss and the KRC. Following Hurricane Katrina, about 200 unbroken plates, bowls, and platters were found in the dining hall on the Southern Miss Gulf Park campus. These dishes, later named the Katrina Kollection, would be used as art canvases for local schoolchildren. The students, ranging from elementary through high school, decorated the dishes using both paint and decoupage, a technique where photographs or paper is glued in an overlapping design. Each dish is unique because the students decorated their dish however they wanted. "When I presented the idea to my class, I told them where the plates were recovered and the concept behind it," said Angele Crawford, an art teacher at Long Beach High School. "For Mississippi designs, we have a magnolia, a shrimp boat, the Friendship Oak and one student researched animals that were either extinct or near extinction in Mississippi and painted those on a plate." Learn more.

Memorial Hospital of Gulfport Presents Donation to Southern Miss


May 1-13 - The Southern Miss Museum of Art will showcase the works of graduating seniors from the Department of Art and Design in the annual Senior Show in Hattiesburg. Show hours are Tuesday and Wednesday from10 a.m. to 8 p.m., Thursday from 10 a.m. to 7 p.m., Friday from 10 a.m. to 5 p.m., and Saturday from 10 a.m. to 4 p.m. The show is free and open to the public. Learn more.

May 4 - Mississippi State University's Riley Center in Meridian presents six-time Grammy winner Amy Grant in concert at 4 p.m. Selling more than 25 million albums worldwide, the Christian music superstar will perform at the historic grand opera house theater. For more information, call (601) 696-2200. Learn more.

May 6 - The UM Staff Council and Ole Miss Dining are again sponsoring a late-night breakfast for students during exam week, from 9-10:30 p.m. in Johnson Commons Cafeteria. For $2, students can enjoy all-you-can-eat pancakes, eggs, bacon, sausage and more as they take time away from their studies to relax. Learn more.

May 6 , 8 , 15, 17 - MSU Extension Service Invasive Species Workshops in Waynesboro, Leakesville, Wiggins, and Meridian will help landowners identify key problem plant species, learn the best tools to fight these species, both chemical and non-chemical, and identify cost-effective control techniques. Learn more.

May 9-10 - Jackson State University's graduate commencement ceremony will be held at 6 p.m. Friday, May 9 at the Lee E. Williams Athletics and Assembly Center (AAC). The undergraduate ceremony will be held at 9 a.m. Saturday, May 10, also at the AAC. Learn more.

May 10 - Fox News anchor Shepard Smith delivers the address for the University of Mississippi's 155th Commencement. The main ceremony is at 9 a.m. in the Grove, with individual school ceremonies to follow in various campus locations. Learn more.

May 10 - For the eighth year in a row, the Ole Miss men's tennis team hosts an NCAA Regional event. The Rebels face Marist in the first round at 11 a.m., and Vanderbilt and Indiana square off at 2 p.m. The final is set for noon on May 11, with the winner advancing to the "Sweet Sixteen" in Tulsa, Okla. Learn more.

May 14 - "Don't Spread Lead," an intensive workshop for professionals and do-it-yourselfers will be from 9 a.m. to 5 p.m. at select MSU Extension Service video conference sites statewide. To register or learn conference locations, contact Dr. Bobbie Shaffett at (662) 325-3080 or bobbies@ext.msstate.edu . Learn more.

May 17 - Spring Garden Day at MSU's North Mississippi Research and Extension Center in Verona is for anyone interested in beautifying a home landscape. Attendees can stroll the beautiful gardens and enjoy the day talking to gardening experts. Contact Dr. Lelia Kelly at (662) 566-2201 or leliak@ext.msstate.edu . Learn more.

May 27 - Jackson State will host new student orientation from 7:30 a.m. to 10 a.m. at the Dollye M.E. Robinson Liberal Arts Building.