It's Time to C.A.R.E. about Higher Education in Mississippi!
As the end of the 2007 Legislative Session draws near, the IHL Board of Trustees is urging state lawmakers to C.A.R.E. about higher education in Mississippi. The Board is asking legislators to:
CONSIDER that the state Institutions of Higher Learning (IHL) do not receive local support like K-12 schools and the community and junior colleges do. Therefore, Mississippi's universities depend on their partners in the Mississippi Legislature for adequate funding.
ADD $26 million to the on- and off-campus funds preliminarily appropriated by the Senate and $38.7 million to the on- and off-campus funds preliminarily appropriated by the House to adequately fund IHL's $52 million formula-driven request.
REMEMBER IHL's other line item budgets, such as the University of Mississippi Medical Center and the agriculture units at Alcorn State University and Mississippi State University.
ENDORSE the $125 million bond bill. IHL needs money to repair and renovate its facilities, many of which are more than 25 years old. Safe, comfortable buildings, conducive to learning, are critical to a quality education.
For more information, see the March 15 edition of the
News from the System
, IHL's weekly newsletter for state lawmakers. Past editions are also available online.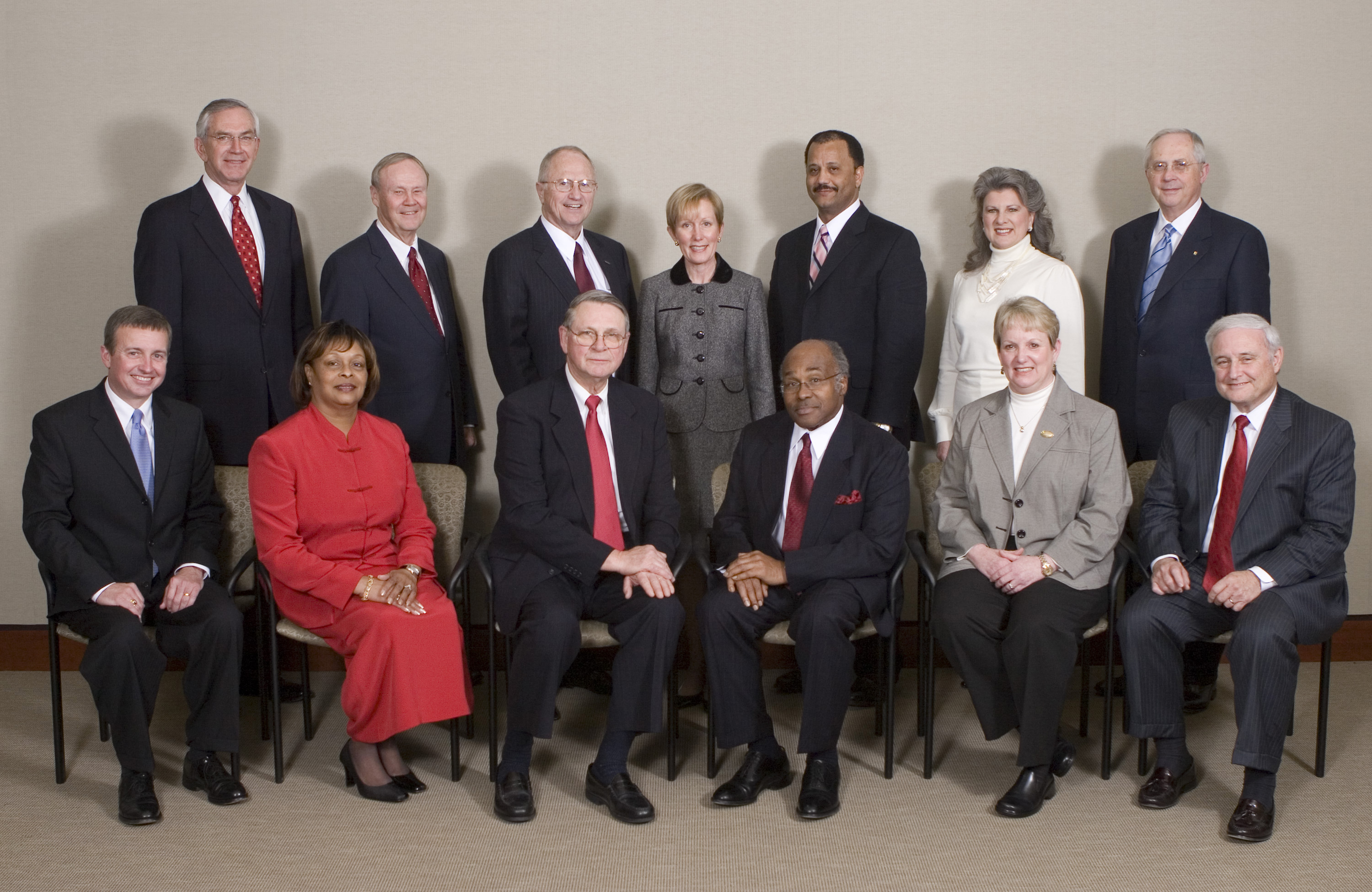 Board of Trustees of State Institutions of Higher Learning

Board Discusses Task Forces, Approves Contracts in Meeting Wednesday
During its regular monthly meeting on Wednesday, the Board of Trustees of State Institutions of Higher Learning (IHL) discussed the establishment of three important task forces, which have been created to help the Board better understand some important issues facing the universities and their students. The tuition task force is thinking creatively about tuition and considering options for making a university education more affordable. The textbook task force is charged with exploring ways to make textbooks more affordable for Mississippi's students. Finally, the financial aid task force is considering how to make financial aid easier to understand and more accessible to college students and their families.
In other business, the Board approved a request by Mississippi State University to enter into a management services contract with Aramark Educational Services, Inc. to operate its Starkville campus dining and catering services. The Board also approved an agreement between Mississippi State University and the Bulldog Foundation, Inc., in accordance with Board Policy 301.0806, as well as approved a mandate requested by the University of Mississippi Medical Center regarding the School of Medicine Faculty Practice Plan.
The next regular meeting of the Board of Trustees will be held Wednesday, April 18, 2007, in the IHL Board Room. For more information, visit www.mississippi.edu.
Final Interviews for Next Southern Miss IEO Conducted Thursday
The final round of interviews for the next president of the University of Southern Mississippi was held on Thursday. The Board of Trustees, representatives of the Southern Miss Search Advisory Committee, Commissioner of Higher Education Dr. Thomas C. Meredith, and search consultant Dr. Jan Greenwood participated in the interviews (step 14 of the search timeline). Next steps include the Board's announcement of the preferred candidate (step 15 of the search timeline), who will be invited to the Hattiesburg campus on April 5 to participate in a full day of open interviews (step 16 of the search timeline). Members of the Southern Miss community will participate in the open interviews and will submit to the Board their personal feedback on the preferred candidate (step 17 of the search timeline). If the on-campus interview does not result in a new university president, the search will continue. Keep up with search on the IHL Institutional Executive Officer Search website.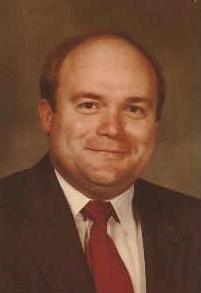 Dr. William Reaves

Dr. William Reaves Addresses Committee for Redesign of Teacher Preparation
Dr. William Reaves, executive director of the Center for Research, Evaluation, and Advancement of Teacher Education, addressed the Blue Ribbon Committee for the Redesign of Teacher Preparation (BRC) in a meeting on March 6. In addition to his current expertise in teacher education, Dr. Reaves' previous role as Associate Vice-Chancellor for Public Education for The Texas A&M University System included responsibility for the design and implementation of a five-year initiative to increase the quality and effectiveness of the A&M System's nine teacher preparation programs. Dr. Reaves shared the Texas model of teacher preparation redesign with an emphasis on linking preparation programs to student achievement in the P-12 school setting. Following Dr. Reaves' presentation, the BRC broke into six teams to identify the barriers that keep Mississippi from producing teachers with optimal knowledge, skills, and dispositions. In the next monthly meeting of the BRC, Dr. Jan Kettlewell, Associate Vice Chancellor of P-16 Initiatives at the University System of Georgia, will focus on P-20 councils and their role in teacher preparation. The BRC is a joint initiative of IHL, the Mississippi Department of Education, the Mississippi Board of Community and Junior Colleges, the Governor's office, state legislators, and the Mississippi Economic Council. For more information, contact IHL Assistant Commissioner of Academic and Student Affairs Dr. Lynn House at (601) 432-6501.
IHL Office of Research and Planning Releases Fast Facts Brochure
The IHL Office of Research and Planning has released the 2006-07 Fast Facts Brochure, which is now available online. The brochure provides a general description of the eight universities in Mississippi's public university System as well as information about enrollment, tuition, degrees awarded, retention, student financial aid, buildings and facilities, budgets, and funding. The brochure also provides basic information, such as gender, ethnicity, and rank, of faculty and staff at the universities. The brochure provides a quick, easy-to-use snapshot of the System as a whole. For more information, contact Senior Research and Statistical Analyst Christian Pruett at (601) 432-6445.
GEAR UP Mississippi Quarterly Newsletter Now Online
Gaining Early Awareness and Readiness for Undergraduate Programs (GEAR UP) has posted its Spring 2007 newsletter online. GEAR UP, which is funded by a federal grant but operates under the auspices of IHL, is designed to increase the number of low-income students who are prepared to enter and succeed in college. Visit the GEAR UP website, or contact GEAR UP Director Di Ann Lewis at (601) 432-7801 to learn more.


Items included in the "University News" section of the System Review are submitted each week by the universities. The news items are listed in rotating alphabetical order by university.
UNIVERSITY OF MISSISSIPPI MEDICAL CENTER NEWS


Medical Center Scientist Finds First Evidence of Alcohol-Cancer Link
Dr. Jian-Wei Gu came to Mississippi to study the cardiovascular system with a special interest in the process of blood vessel growth. So how does a cardiovascular physiologist attract national headlines about his research in cancer? According to Gu, assistant professor of physiology and biophysics at the University of Mississippi Medical Center, it was completely by accident. Reports of Gu's research have appeared in USA Today, Science News, the New Scientist, and on CBS News. It was big news because Gu has done what many scientists before him have failed to do: describe the mechanism by which alcohol consumption causes tumor growth. Read more.

Family Ties Prompt Halbrooks to Support SHRP Endowment Fund

Golf Tournament Honors Former Medical Technologist
UNIVERSITY OF SOUTHERN MISSISSIPPI NEWS


University of Southern Mississippi Online
www.usm.edu
ALCORN STATE UNIVERSITY NEWS


Alcorn State University Online
www.alcorn.edu
DELTA STATE UNIVERSITY NEWS


Delta State Provost Resigns to Accept Position in NC
Delta State University Provost and Vice President for Academic Affairs, Dr. John Thornell officially announced his resignation this morning after 32 years of service to the university. Thornell has accepted an offer to become the chief academic officer at North Carolina Wesleyan University. He is set to begin his new post July 1. "Dr. Thornell has given Delta State many years of strong leadership, and we are deeply grateful for his service and commitment," Delta State President Dr. John Hilpert said. "We are obviously disappointed to be losing him and wish him and his family the best in their move." Of his decision to resign, Thornell offered, "Delta State University has been a very important part of my life and my family's life for the past 32 years, so it is with mixed emotions that I made this decision. I will be saddened to leave the colleagues I have grown so close with over the years, but am excited by the great opportunity that awaits me in North Carolina." Delta State, through its Office of University Relations, will release details of its intended search process as the details become available in the near weeks. Learn more.

Hearin Foundation Continues Funding for Graduate Fellowships in Community Development at Delta State

BPAC to Welcome 'Willy Wonka'

Born to Read Returns to Delta State Campus

Delta State Competing at NCAA Swimming & Diving Championship
JACKSON STATE UNIVERSITY NEWS


JSU Sponsoring BrainTrust '07
In an effort to prepare Jackson State University (JSU) students and graduates to contribute to a changing society, JSU will sponsor BrainTrust '07 on Friday, March 30, on the Lynch Street campus. The second annual event is a collaboration of business, government, and community representatives and Jackson State faculty and administrators to ensure that JSU students and graduates are ready to meet present and future workforce needs. "It's an effort to have these representatives tell us what our graduates need to be successful candidates in their respective job industries," said Obra V. Hackett, director of JSU's Career Services Center. "They will tell us what they need to be like in the way of abilities, traits, attitudes, aptitudes and personalities." From 9 a.m. until noon, 53 representatives from 35 registered companies and agencies will meet with faculty and administrators from five colleges at Jackson State: business, education and human development, liberal arts, public service and science, engineering and technology. Last year, about 30 representatives participated. Some of this year's participants include BankPlus, Brown Bottling Group, GEICO, Merrill Lynch, Northrop Grumman, Sprint PCS, The Clarion-Ledger and several nonprofit, city, county, state and federal agencies. BrainTrust '07 will conclude with an invitation-only luncheon from 12:30 until 2 p.m. at the Jacob L. Reddix Campus Union. Learn more.

OPERA/SOUTH Sponsors First Full-Scale Opera in 20 Years

Science Fair Alumni Find Motivation at Competition
MISSISSIPPI STATE UNIVERSITY NEWS


MSU Team Launching Commercial Operation from Research
Until recently, Scott Willard of Mississippi State University (MSU) considered himself a bovine reproductive physiologist, not an entrepreneur selling artwork generated from thermal imaging or a provider of services and devices to fellow scientists. An animal and dairy sciences department researcher at the university, he now is adding businessman to the professional hats he wears. Willard recently established RAMS--an acronym for Remote Animal Monitoring Solutions--a company offering a variety of services and products to the livestock industry, as well as other research scientists and large animal managers. The enterprise originated from his research at MSU. His business partner is Anna Chromiak, manager for another research program in animal and dairy science. In addition to providing thermal imaging to help fit saddles on horses and the remote monitoring of livestock via the marketing and distribution of research devices (some of which are produced under contract with an international company), RAMS also creates artwork from thermal images generated from research that also can be used for diagnostic applications. Through six years of MSU research with the Mississippi Agricultural and Forestry Experiment Station, Willard has created and modified various devices based on the needs of his work. As a scientist, he hasn't been alone in needing better devices to monitor livestock without having to physically handle the animals. Learn more.

MSU Rock Band 'BARK' to Perform at Super Bulldog Weekend

MSU Forestry Students Honored for Research at Professional Meeting

MSU Student Group Offering Evening of Indian Culture, Fun

Jacksonian Era Researcher to Discuss 'Old Hickory' at MSU
MISSISSIPPI UNIVERSITY FOR WOMEN NEWS


MUW Culinary Students Place Second at National Culinology Competition
FourMississippi University for Women (MUW) culinary arts students placed second in the National Culinology Competition at the Research Chefs Association (RCA) Annual Conference in New Orleans. Senior Vimukti Goswami of Jackson, who served as the team leader, juniors Leslie Beach (formerly of DeKalb) of Columbus and Nick Seabergh of Vicksburg, and team alternate Laura Farrell of Memphis, Tenn., were awarded $2,500 for their achievements. First place went to the University of Cincinnati, while Cornell University finished third. Dr. Jim Fitzgerald, director of MUW's Culinary Arts Institute, said, "I'm very proud of them. It was a close competition and they represented themselves and MUW . . . with distinction and class." To be selected as one of the three finalists, MUW's team had to submit a restaurant concept menu inspired by the cuisine of Spain for a fictitious casual dining chain with 600 locations throughout the United States. The students worked long hours to complete their project and turn it in by the deadline, occasionally working during the holiday season. Learn more.
MISSISSIPPI VALLEY STATE UNIVERSITY NEWS


Ben Chavis Lectures On Hip-Hop During MVSU Aaron Henry Lecture Series
Benjamin Chavis, president and CEO of Hip-Hop Summit Action Network (HSAN), will be the featured speaker at the 2007 Aaron Henry Scholars Lecture Series on Race, Politics, Gender and Culture, sponsored by Mississippi Valley State University. The event is scheduled for Tuesday, March 20, at 6:30 p.m. in the H.G. Carpenter Auditorium. Dr. Chavis will speak on "Hip-Hop, the Millennial Generation and Global Culture: What is the Future?" Respondents are Dr. Beverly Guy Sheftall, director of the Women's Research and Resource Center at Spelman College in Atlanta; Bishop C. Garnett Henning Sr. of New Orleans, representative of the African Methodist Episcopal Church for Mississippi and Louisiana; and Dr. Mack Staton, assistant professor of English at Johnson C. Smith University in Charlotte, N.C. Serving as moderator will be Dr. Walter M. Kimbrough, president of Philander Smith College of Little Rock, Ark. Dr. Kimbrough is nationally recognized as an expert on historically black fraternities and sororities. HSAN is the largest and broadest national coalition of hip-hop artists, recording industry executives, youth activists, and civil rights leaders. For information about the Aaron Henry Lecture Series, call the Office of Public Relations at (662) 254-3578. Learn more.
UNIVERSITY OF MISSISSIPPI NEWS


Biologist Helps Restore Coast Herbarium Ravaged by Hurricane Katrina
When Hurricane Katrina roaredashore, the University of Southern Mississippi's (USM) Gulf Coast Research Laboratory Herbarium in Ocean Springs, which housed some 10,000 plant specimens, was destroyed. Since then, University of Mississippi (UM) biologist Lucile McCook has led a team of volunteers who are restoring the valuable collection, which chronicles the coast's plants. The effort is supported by a one-year $57,686 multi-institutional National Science Foundation grant, secured under the leadership of Mac Alford, curator of the USM herbarium. "The storm surge flipped the metal cabinets that housed the specimens around like a rag doll," said McCook, curator of UM's Pullen Herbarium and instructor in biology. "These metal cabinets are heavy. You need a fork lift to move them." Despite the devastation, the volunteers managed to evacuate the entire collection to UM, Louisiana State University, the University of South Alabama, and the University of Southern Mississippi. Biologists at all four universities are involved in the restoration project. "Approximately 9,000 specimens were damp or wet, and most of those were sent to Mobile where they were stored in a freezer," McCook said. "Yet, we have some specimens that are like new. Just looking at them, you'd never know they had survived Hurricane Katrina. It's simply stunning." McCook estimates that 80 percent of the collection can be saved. While there is no deadline, she expects that the restoration can be completed within the next year. Read more.

Anheuser-Busch Gives $300,000 to Establish Social Norms Project

New Money to Fund Research that Began at UM in 2003

Business Plan Competition Offers Prizes for Enterprising Scholars

Oxford Conference for the Book Celebrates Larry Brown


Mar. 5 - 26 - "The Art Department Collects: Art, Objects and Treasures in the Collection of our Faculty" is currently on display in the Wright Art Center Gallery at Delta State University. The exhibit is free and open to the public.

Mar. 13 - Apr. 28 - Free viewings of all games associated with the ICC Cricket World Cup will be shown on a large screen television inside the Sanderson Center at Mississippi State University. For more information contact Surya Saha at (662) 325-7129. Learn more.

Mar. 20 - Jackson State University's School of Social Work in the College of Public Service, celebrates the 27th Annual School of Social Work Month in March with workshops and a banquet at the Mississippi e-Center @ JSU, 1230 Raymond Road. The theme is "Hope + Health: Help Starts Here." For more information, call (601) 979-2631. Learn more.

Mar. 20 - Mississippi State University's Riley Center in Meridian presents the Jazz at Lincoln Center Orchestra with Wynton Marsalis. The evening of New Orleans jazz features Marsalis, winner of eight Grammy awards and a Pulitzer Prize. For more information, contact Dawn Steed at (662) 325-3070. Learn more.

Mar. 22 - Valuable information about aging and caring for older family members is available at the sixth annual C.A.R.E. Fair and Workshop at the University of Mississippi. The C.A.R.E. (Caring for Aging Relatives Effectively) Fair, which runs from 9 a.m. until 3:30 p.m. in the Student Union, is free to the public. Learn more.

Mar. 23 - Mississippi Valley State University will host High School Day. High School juniors and seniors are invited to attend activities beginning at 9 a.m. in the Harrison HPER Complex. For more information, contact the Office of Admissions and Recruitment at (662) 244-3347.

Mar. 23 - Retired University of North Carolina English professor Jerry Leath Mills, longtime friend of author Larry Brown, discusses his friend and their correspondence over the years in "Larry Brown as a Man of Letters" at noon in the J.D. Williams Library's Department of Archives and Special Collections at the University of Mississippi. Learn more.

Mar. 24 - As part of the Juliet Kossman ArtsPass Series, The Bologna Performing Arts Center (BPAC) at Delta State University will serve as host to a Creative Movement workshop for children ages 8-11. Karen Montanaro of the Portland Ballet Company will present this workshop, from 9 a.m. until noon in the Recital Hall of the BPAC.

Mar. 24 - Michael Feldman brings his popular public radio quiz/comedy show "Whad'Ya Know?" to the Ford Center for the Performing Arts for a live broadcast. Tickets for the show, which starts at 9:30 a.m., are $25-$50 at the University of Mississippi Box Office at (662) 915-7411. Learn more.

Mar. 28 - Jackson State University will host workshops and a recital by saxophonist Otis Murphy in the F.D. Hall Music Center. For more information, call (601) 979-2141. Learn more.

Mar. 29 - 30 - Jackson State University's College of Lifelong Learning will host 'The ABC's of Excellence in Childlife Management.' For more information, call (601) 432-6234. Learn more.

Mar. 30-31 - Mississippi State University graduating classes of 1942, 1947, 1952, 1957, 1962, and 1967 will be recognized during the university's 2007 Super Bulldog Weekend. Reunion activities begin March 30 with an open house and registration at the Henter Henry Center. For more info, call Karen Hudson at (662) 325-2284. Learn more.